Return to Infinetix SmartMesh IP™ Services
Built on Linear Technology's Dust Networks® SmartMesh IP™ technology, the Infinetix SmartMesh® Gateway provides the foundation for a complete wireless sensor network.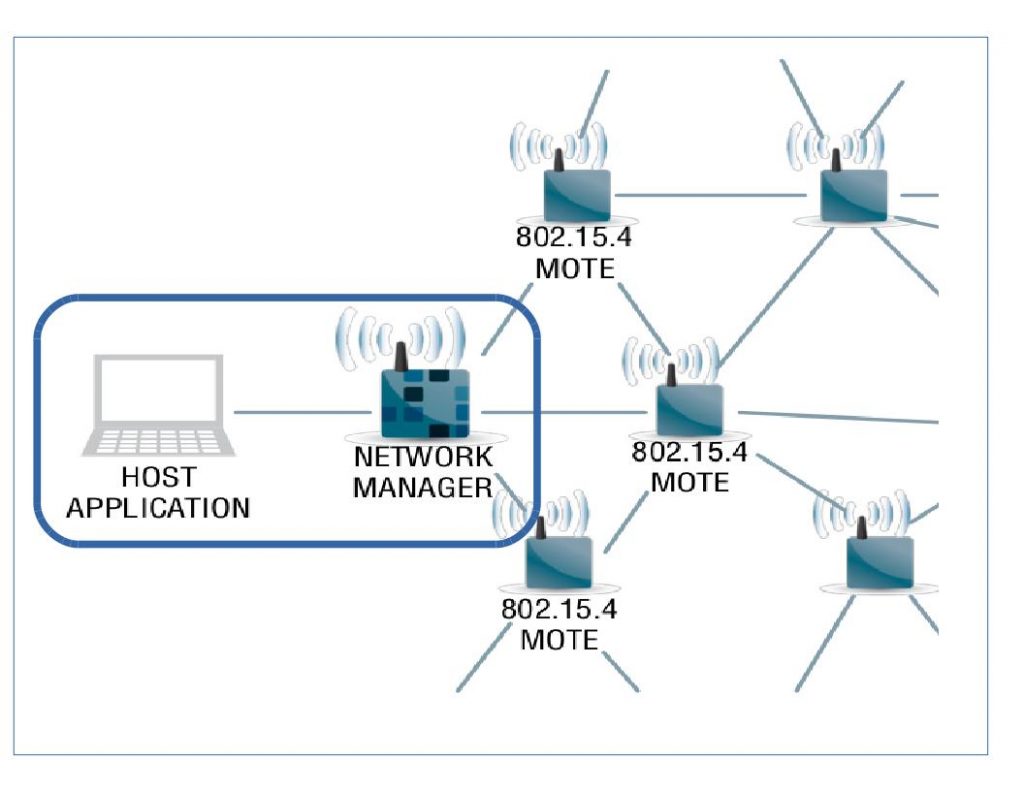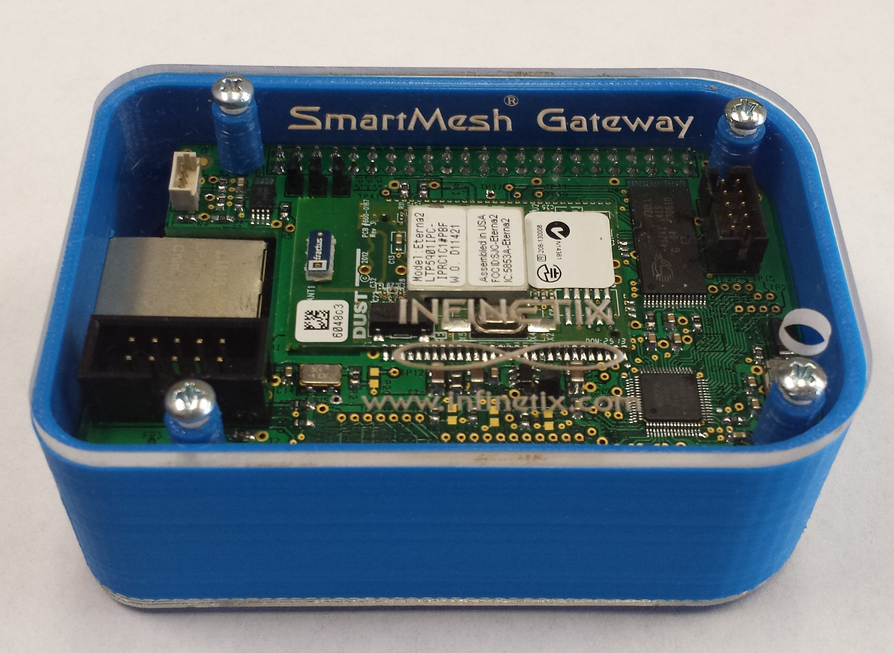 The Infinetix cape can be customized with any of the LTP590x-IPR Network Manager castellated modules, providing flexibility in the antenna selected as well as scalability in the number of motes supported (up to 100). The external memory required to support the extended number of motes is standard as part of the cape design.
The Host Gateway application, running on embedded Linux on the BBB, utilizes the rich SmartMesh® application programming interface (API) to interact with the SmartMesh® networking software to provide extensible, customizable data collection and reporting capability. As an example, the gateway application can filter data reported by the Network Manager and post the results to an external database for further analysis. Information on the mesh network, as well as external command and control, can be provided through the gateway application. Another command/control alternative is to have the BBB system configured to run the Linear Dustlink software. The SmartMesh® command line interface (CLI) is also accessible via a secure shell (SSH) connection.
The default internet connectivity to the SmartMesh® Network gateway is through the ethernet port on the BeagleBone Black. Other connectivity options are available upon request.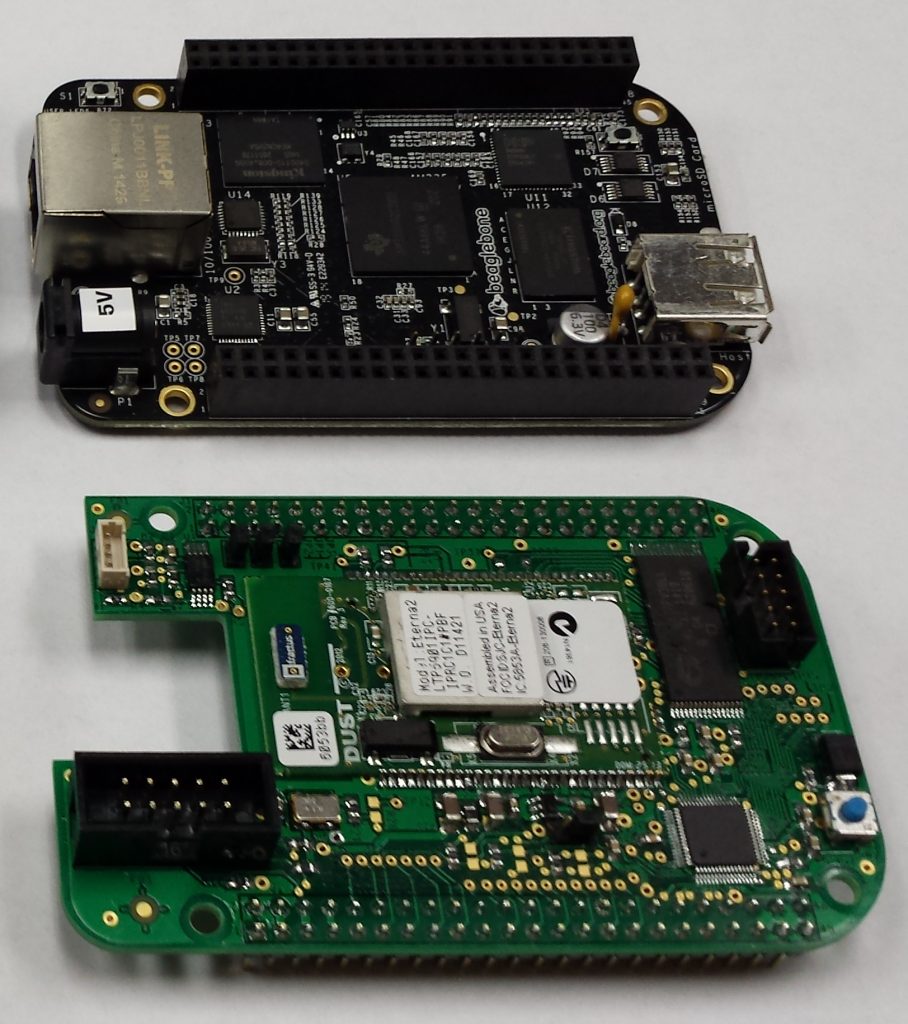 Infinetix provides a complete range of hardware and software expertise to adapt this solution to a specific set of customer requirements. Please contact us at sales@infinetix.com for more information on this product and our development capabilities.
Linear Technology, LT, LTC, LTM, Dust, Dust Networks, Eterna, SmartMesh® and the Linear logo are registered trademarks and LTP, SmartMesh IP™ and the Dust Logo are trademarks of Linear Technology Corporation. The INFINETIX logo is a trademark of INFINETIX Corp. All other trademarks are the property of their respective owners.