Return to Infinetix SmartMesh IP™ Services
Infinetix has developed an external cloud-based web server (providing data aggregation, visualization, and network management) for Infinetix SmartMesh® Gateway devices. This application utilizes JS chart and amCharts for management and presentation of data posted by the Gateway SW application.
Below is an example of the network display, showing the interconnects between the motes and manager, with one of the motes selected to show more detail.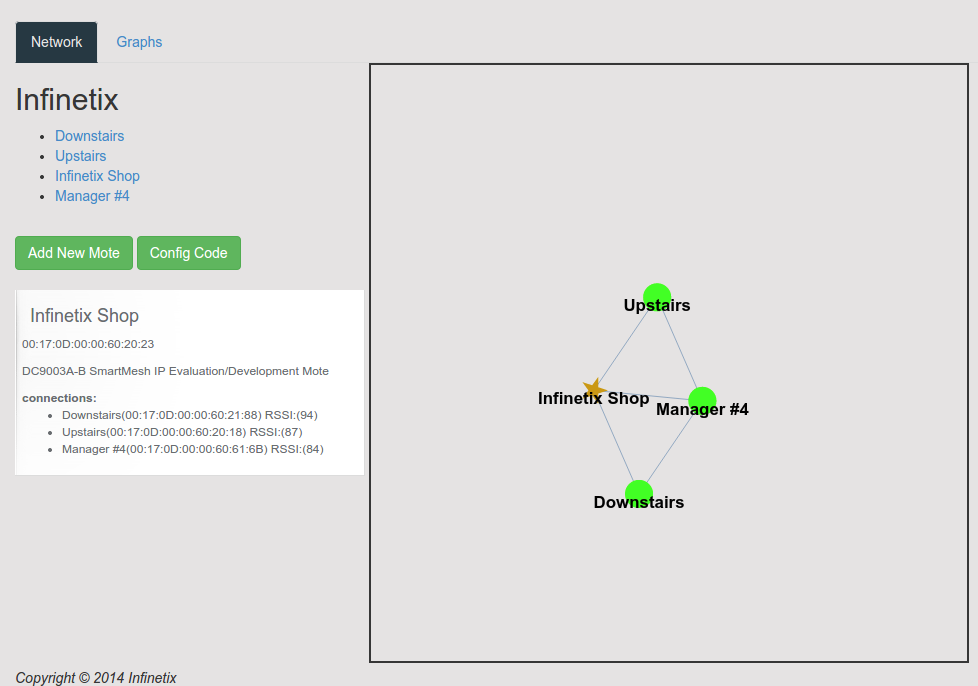 And below is an example of a couple of weeks of temperature data from this network, collected by the gateway application, as displayed by the cloud application.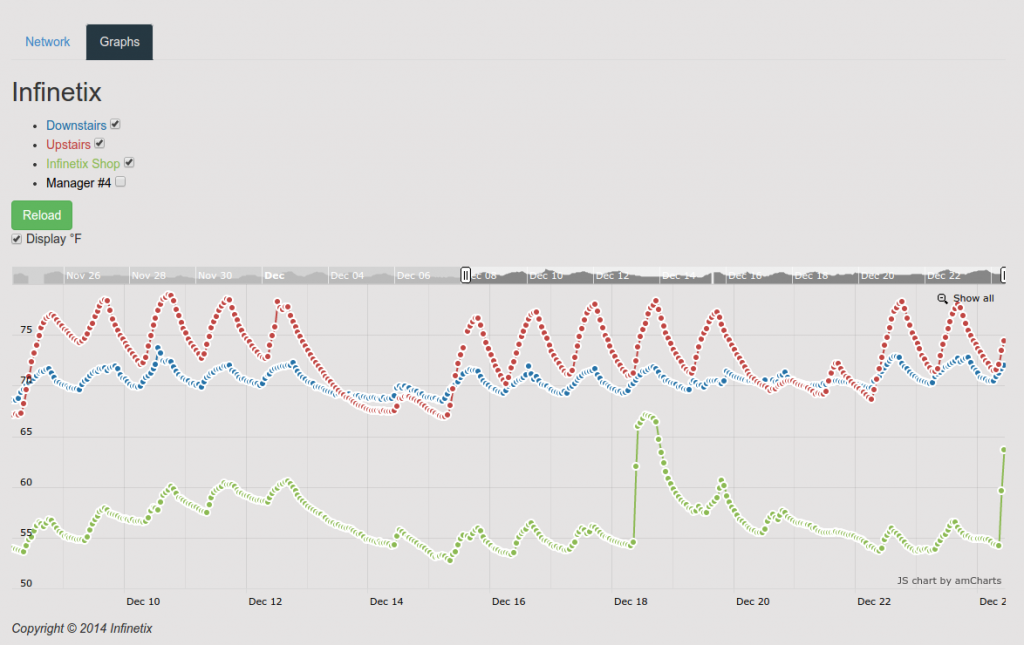 Click this link to see examples of live networks managed by this application.
Infinetix provides a complete range of hardware and software expertise to adapt these solutions to a specific set of customer requirements. Please contact us at sales@infinetix.com for more information on these products and our development capabilities.
Linear Technology, LT, LTC, LTM, Dust, Dust Networks, Eterna, SmartMesh® and the Linear logo are registered trademarks and LTP, SmartMesh IP™ and the Dust Logo are trademarks of Linear Technology Corporation. The INFINETIX logo is a trademark of INFINETIX Corp. All other trademarks are the property of their respective owners.