Return to Infinetix SmartMesh IP™ Services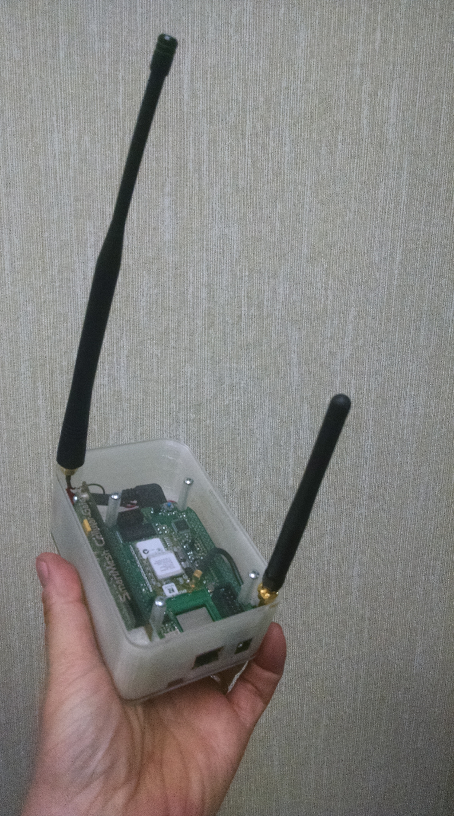 The default internet connectivity to the SmartMesh® Gateway is through the ethernet port on the BeagleBone Black. Infinetix is working with Verizon Wireless to provide pre-qualified cellular backhaul connectivity options and data plans tailored to specific user needs. Infinetix is also available to consult on providing solutions with other cellular service providers.
The other obvious option for connectivity is to use an 802.11 Wi-Fi link. Infinetix will provide recommendations upon request for Wi-Fi modules that integrate with the SmartMesh® Gateway.
The example shown here is the SmartMesh® Gateway, utilizing the external antenna member (LTP5902-IPR) of the Linear Technology LTP5900 family of Network Managers, along with a cellular radio module in a 3D printed demonstration package.
Please contact us at sales@infinetix.com for more information.
Linear Technology, LT, LTC, LTM, Dust, Dust Networks, Eterna, SmartMesh® and the Linear logo are registered trademarks and LTP, SmartMesh IP™ and the Dust Logo are trademarks of Linear Technology Corporation. The INFINETIX logo is a trademark of INFINETIX Corp. All other trademarks are the property of their respective owners.