Return to Infinetix SmartMesh IP™ Services
A detailed SmartMesh IP™ On-Chip Software Development Kit (SDK) and associated Application Programming Interface (API) documentation are available from Linear Technology Dust Networks.
See the image below for a useful diagram on how On-Chip applications fit into the SmartMesh IP™ Mote architecture.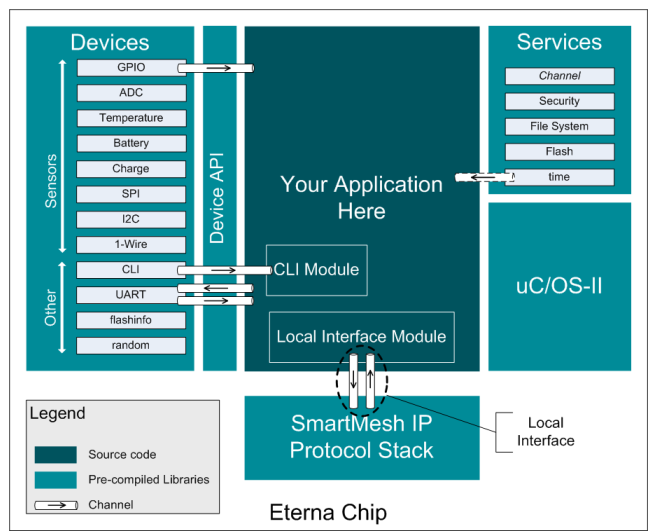 Infinetix is available to provide a complete range of engineering services to develop or consult on projects associated with the SmartMesh IP™ On-Chip API. Please contact us at sales@infinetix.com for more information on our development capabilities.
Linear Technology, LT, LTC, LTM, Dust, Dust Networks, Eterna, SmartMesh® and the Linear logo are registered trademarks and LTP, SmartMesh IP™ and the Dust Logo are trademarks of Linear Technology Corporation. The INFINETIX logo is a trademark of INFINETIX Corp. All other trademarks are the property of their respective owners.